Pre order – THE BONELESS ONES – Skate For the Devil – Millennium Edition LP
PREORDER here.- Comes out June 12th!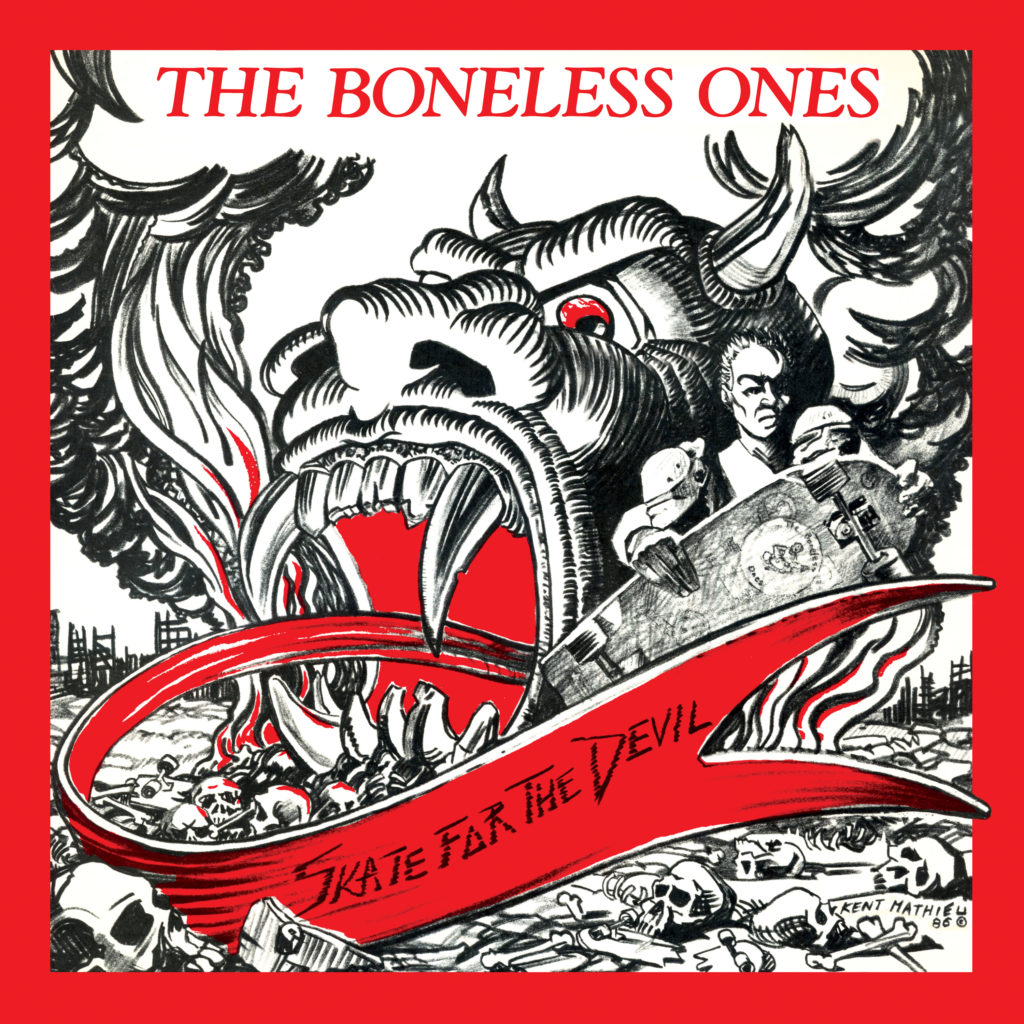 Were proud to bring back another skate rock / thrash metal / crossover classic. The Boneless Ones -Skate For The Devil – Millennium Edition LP. On vinyl for the first time since its initial press in 1986.
THE BONELESS ONES formed in 1984. Inspired by the Thrasher Skate Rock tapes (That had just been released) and driven by many skate related bands of the time; BIG BOYS, JFA and of course, CODE OF HONOR. After two years playing countless shows across California 'Skate For The Devil' was recorded and unleashed to the masses! It was quickly eaten up by not only skateboarders , punks and metalheads , but it also gained mainstream attention from reviews and interviews in Playboy, Cream and of course Thrasher who backed these guys from the start.
In typical high profile treatment we're proud to bring the reissue of Skate For The Devil. Not only has this album been completely restored and remastered, it contain liner notes from the band and contains two bonus tracks; the classic 'Keg Kept a Flowin' from their appearance on Thrasher's – 'Skate Rock Volume 3 – Wild Riders Of Boards'! and Love to Hate, which have both also been restored and remastered for enhanced audio brilliance.
This of coarse will also be available on itunes and similar digital platforms.
Here is a breakdown of the vinyl colors for the first pressing and were you can can get each color
800 black – available anywhere
100 Gold Metallic – only available at beercity.com
100 Crystal Clear – live show special edition only available from the band at shows
Record stores; its exclusively distributed throughout the world by Independent Label Distribution and its partners.