2020 Record Store Day release! – Pleased Youth – The Doomsday Album – Millennium Edition LP!
Preorder here.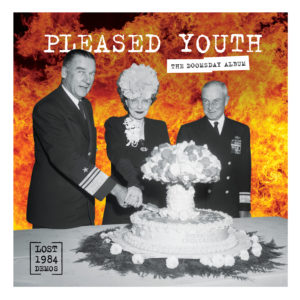 Beer City brings you our first unofficial, unauthorized, unsanctioned limited-edition RSD release.A fully restored and remastered long lost, rarely heard, early 80's NJ hardcore/punk gem reissue on vinyl for the very first time (featuring Dave Scott of Adrenalin O.D. on vocals) that is limited to 1,000 copies and contains four unreleased songs as well as liner notes by the band! Pleased Youth – The Doomsday Album – Millennium Edition LP!
We are offering it on four colors of vinyl. Since this is an unofficial RSD release, three of them you can pre order direct from us at this link. Two of them you can get at any record store or your favorite online retailer. One of them you can only get at official Record Store Day stores on June 20th. This will make it easier for you to get a copy and all the retailers can get in on the action!
The breakdown of amount pressed, vinyl color, and who is able to order what is as follows.
400 RED OPAQUE – RSD DAY STORES ONLY
400 PURPLE OPAQUE – AVAILABLE EVERYWHERE
100 VINYL PUREST BLACK – AVAILABLE EVERYWHERE
100 SILVER METALLIC – ONLINE ONLY DIRECT FROM BEERCITY.COM
We even have a special PDF Beer City record store day 2020 guide you can download from here that has all the info on this rare limited release.
Record stores; its exclusively distributed throughout the world by Independent Label Distribution and its partners.