Pre order – Toxic Reasons – "Independence – 40th Anniversary – Millennium Edition" vinyl LP! – LIMITED TO 1000 COPIES!
This wont be officially announced till Monday. So if your seeing it now thanks for coming to our website and congratulations on being able to order before everyone else.
PREORDER here . PREORDER THE GRAB BAG here . Comes out September 9th!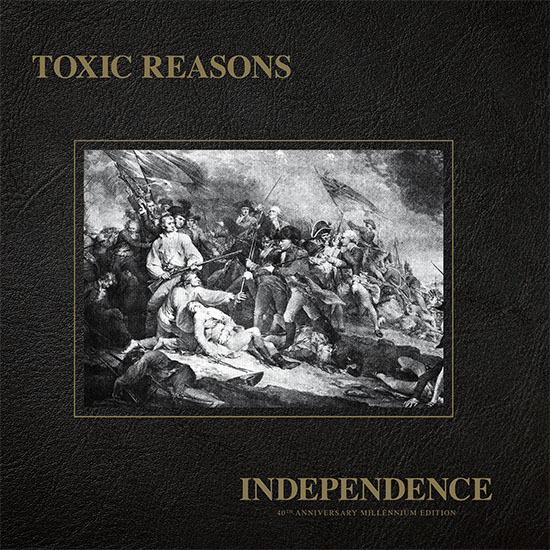 September 9th were reissuing a special 40th Anniversary Edition of this hardcore/punk classic ; TOXIC REASONS – "Independence – 40th Anniversary – Millennium Edition" vinyl LP!
This special 40th Anniversary Millennium Edition of 'Independence' has been restored and remastered. Not only does it sound even better then before. The packaging on this version takes its cue form the original, but this time was made as the band originally intended it to be. This also contains a 20 page 12″x12″ booklet with not only lyrics, pictures and credits. Also liner notes written specifically for this release by the band as well as people who had a hand in the production of it. To top it off this release is limited to 1000 copies! For more details you can download this one sheet.
Not only can you pre order 'Independence' here . Were also offering a 'Toxic Reasons – Independence – VINYL / CD / DVD grab bag! You can get all three versions of 'Independence' we reissued including the '40th Anniversary edition' at a special low price.Just click here to order. This offer expires September 9th at midnight central time.
Record stores; its exclusively distributed throughout the world by Independent Label Distribution and its partners.