PRE ORDER – Boris the Sprinkler – Bits O Boris LP/CD
You can now pre order the Boris the Sprinkler – Bits O Boris LP and CD! This comes out April 14th and is available on 6 colors of vinyl. 5 of which are only available form our online store and limited to 100 of each color! We even have a grab bag that contain all 6 colors and at a discounted price!
'Bits O Boris' collects a veritable cornucopia of 19 stray Boris tracks (all restored and remastered) from 1992-2003 that originally appeared on singles, compilations , and whatever else! The CD also contains the last Boris Full length 'Vespa To Venus'! Two funky albums on one shiny disc! 35 Smash hits of Wisconsin cheese-punk! Lyrics and credits included in fold out poster!
Don't forget we offer free regular shipping on all order $100.00 or more in the continuous USA.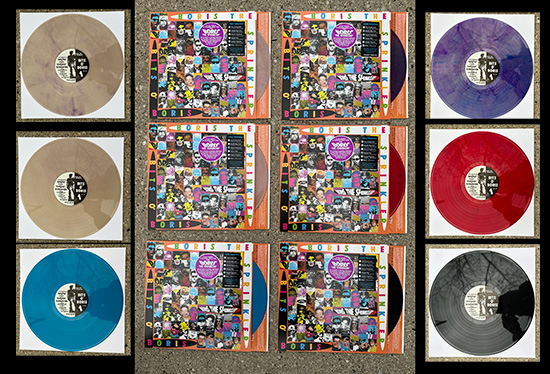 Record stores; its exclusively distributed throughout the world by Independent Label Distribution and its partners.